Toyota Reveals 2020 Highlander Using 3D Sculpture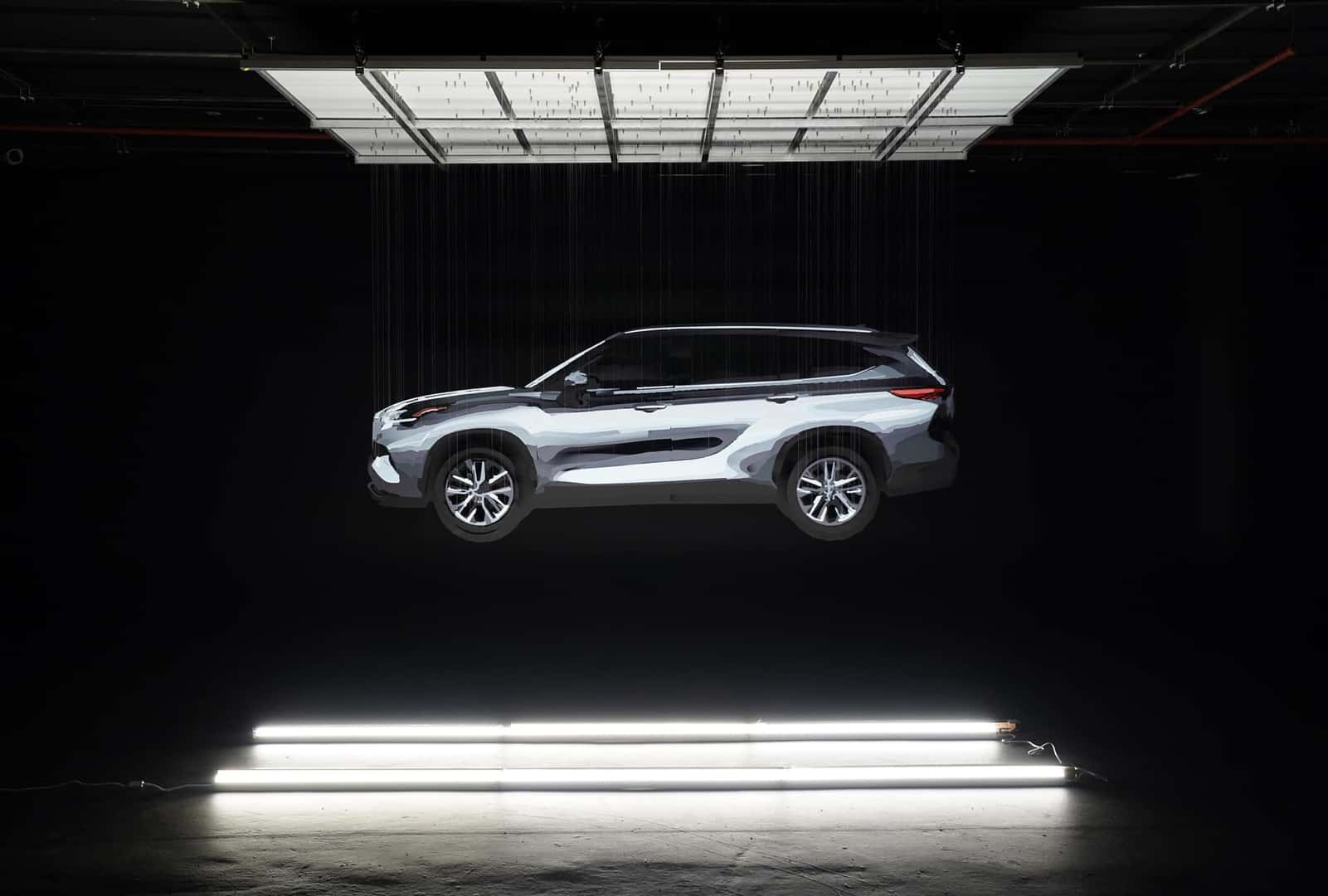 Everyone likes new vehicle reveals showing the latest features and most advanced technology. These reveals usually take place in the form of a curtain being opened with a shiny new car behind it, a cover being pulled off like kids opening presents on Christmas day, or some are as simple as driving the vehicle across a stage. But this year Toyota chose to go a different route, something unconventional, and one may even say "artistic".
This year, Toyota chose to partner with installation expert and sculptor Michael Murphy to create a unique illusion of its 4th generation 2020 Highlander. For a vehicle that has become so beloved among drivers today, it seems fitting that the 2020 Highlander deserved something special leading up to it's anticipated reveal at the New York Auto Show. The 3D illusion uses 200 individual hand-painted pieces and (close to invisible) clear strings connected to the ceiling to create a one of a kind vehicle teaser.
Check out the vehicle below to see how this sculpture was made and what the all-new 2020 Highlander will look like.
Continuous innovation, attention to customers wants, and top-quality products is what has made Toyota a leader in the automotive industry, and we anticipate that the 2020 Highlander will continue that trend.
Be sure to check back regularly for more information and updates regarding the 2020 Toyota Highlander. If you have any questions, please feel free to give us a call.